Which is my Skin Type?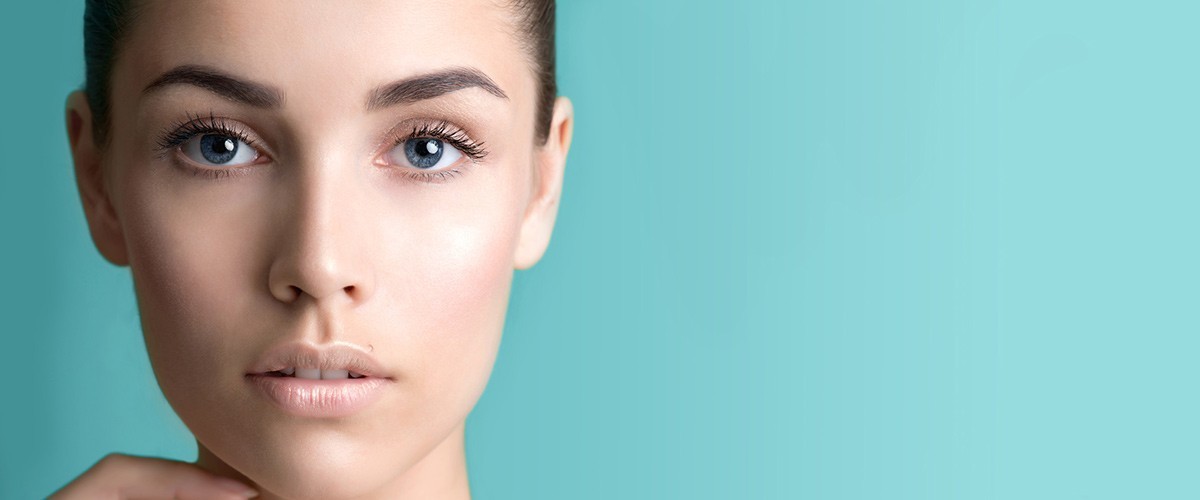 Which Skin Type Have I Got?
The skin we are born with is of a specific type, which is determined by our genes. From there on, it is certain that we will NOT spend the rest of our lives with this skin type. It will change over time, according to our body's hormonal changes and the conditions of our environment. What we eat and whether we take care of ourselves will also play an important role.
A Russian proverb says that, "after the age of 30, a woman looks the way she deserves to."
In order to be able to have the most radiant and youthful skin possible, the first step is to determine its type. This will allow you to care for it in the best possible way and slow down the natural aging process.
Generally speaking, there are five basic skin types. Of course, your own will most probably not fall into one type exactly. The majority of skins fall somewhere in between. That is why it is very likely that two women that have the same skin type and use the same face cream will have varying degrees of satisfaction. The basic types are: dry, oily, combination, sensitive and normal. Each of these has particular characteristics and requires different treatment and care.
A fairly easy way to determine your own skin type is the tissue-paper test. As soon as you get up in the morning, and before you wash your face, take a tissue and blot it on certain areas of your face:
Dry Skin
Begin by patting the tissue on the cheeks and carefully inspecting it. If it has not absorbed any oil, continue to the forehead, the chin, and finally the nose, checking the tissue after each area. If you do not see any greasiness, your skin is dry. The less oil you see, the drier it is and the rougher it feels. Around midday, your face will feel dehydrated and tight all over.
Due to its lack of moisture, it loses its shine easily, displaying wrinkles and fine pores prematurely and it is very prone to irritations. Most of the time, dry skin looks fine on a young woman, but in order to keep it healthy, it should be cared for regularly with natural masks and moisturizers.
When the tissue test is complete and you verify that your skin is dry, check your findings by asking yourself the following questions:
When I wake up in the morning, I feel it tight
After I wash up with water, I feel like it is dry
At noon, I feel like it is cracked and flaky
I must constantly use moisturizer
At night, I must either use a serum or a moisturizer, rich in fatty acids
Its texture is thin and hard, and sometimes I feel like it's about to burst
If four or more of the above apply to you, then your skin is really dry.
Oily Skin
If your skin is oily, there will be oily spots on the tissue. You should follow the same procedure as above. Start with the cheeks and move to the forehead, chin and finally the nose, inspecting the tissue after blotting each area in order to find out which parts of your face are oily. If there are signs of grease on all parts of your face, then it is oily.
Oily skin is not without its problems. It secretes an increased amount of sebum giving it a greasy and shiny appearance. It usually has enlarged (open) pores, pimples, blackheads and a tendency for acne. The good thing about oily skin is that it takes longer for wrinkles to appear, precisely because of the oil it secretes.
With careful cleansing, limiting carbohydrate consumption and avoiding the use of heavy moisturizers, you can greatly improve its complexion.
After the tissue test, ask yourself the following to confirm:
When I wake up in the morning, I feel it greasy
Even after I wash up, I can still feel the oiliness
At midday, I have to clean my face or apply face powder, or otherwise it will be very shiny
I cannot use normal face creams. They are too "heavy" on my face
If 3 or more of the above apply to you, then your skin is indeed oily.
Combination Skin
If during the tissue test you see that some areas of your face leave an oily residue, while others do not, then you have a combination type, as most women do. It is most likely that the oily parts of your face are mainly your forehead, nose and chin – the so-called T-zone, and the skin on the cheeks and around your eyes is drier.
Normally, because it combines the characteristics of two skin types, it will need different care in different areas. Where it is dry, you will need to care for it by applying a rich facial moisturizer. In contrast, oily areas (nose, forehead and chin) need light moisturizing creams.
The questions you must ask yourself this time to ensure that you have combination skin are:
When I wake up in the morning, I feel it oily on certain areas of my face and dry on others
In the afternoon, my nose and my forehead are shiny, while my cheeks and/or chin are not
Sensitive Skin
Sensitive skin is usually very dry and flaky; you may feel tightness while irritations and inflammations are common. These symptoms are exacerbated by temperature changes, sunlight exposure and by coming into contact with chemicals present in various cosmetics.
It typically develops rashes and flakiness which may cause itchiness and it is prone to blemishes. It is the most problematic and fragile skin type and requires a constant particular type of care.
To verify if you have this type of skin, ask yourself the following:
When I wake up in the morning, I feel it irritated
After I wash up, I feel an itchiness and a tightness
Most cleansing products redden it and sometimes cause inflammations
At midday, my face appears to have red patches
I always prefer using rich fragrance-free moisturizing creams
At night, I must use a serum and/or a powerful moisturizing cream
Its texture is fragile and prone to irritations
If four or more of the above apply to you, then your skin is sensitive
Normal Skin
If your skin is normal, the tissue will not leave any traces of grease. It should feel soft, vibrant and elastic. Normal skin has the fewest problems. It looks clean, smooth and perfectly healthy and has good circulation. Even without care and in elder years, it will look beautiful. It is up to you, of course, to maintain what nature has generously offered you for as long as possible.
The questions to ask yourself in this case are:
When I wake up in the morning, my skin does not feel much different than from the previous night
After I wash my face, it feels fresh
At midday, it doesn't feel much different than it did in the morning
I tend to use light moisturizers
At night, I use the same moisturizer that I do in the morning
Its texture is soft and supple
If four or more of the above apply to you, then your skin is normal and you should be very happy!