Snail Secretion Can Also be Used to "Prevent, Treat and Cure Rosacea"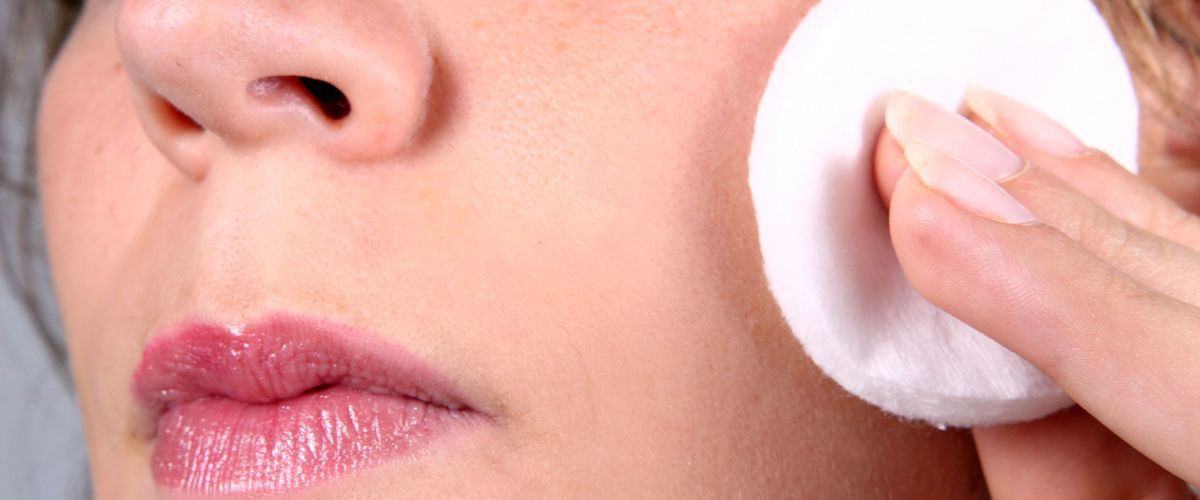 US Patent for Rosacea Related to Snail Secretion
New researches related to snail secretion continue coming to light. The official medical studies done so far, with clinical trials in large numbers of women, have yielded impressive conclusions about its beneficial effects on the epidermis. And now, a new patent, registered in the US, and related to rosacea is coming to prove again the extraordinary properties of snail secretion.
This patent, filed in U.S. on May 10th 2017, by Chilean Moreno Gonzalez (patent no. 20170281690), is entitled "Pharmaceutical Composition for Preventing, Treating and Curing of Rosacea, Comprising Snail Slime, Chamomile and Propolis".
Rosacea
Rosacea is a rare, chronic, inflammatory skin disease. It is characterized by redness in the face, with periodic exacerbations and remissions. When in advanced stage, it can develop symptoms such as semi-permanent erythema, telangiectasia, papules, pustules, burning and itching.
Although it mostly affects women, rosacea tends to be more severe in men. It appears between the ages of 30 and 40 years. However, the disease is more aggressive if it breaks out later. It is estimated that today, more than 45 million people worldwide live with the symptoms of rosacea.
Rosacea usually lasts for years. Periodically can show slight improvement, but later it becomes worse again, if not treated properly. As no effective treatment exists today, our goal should be to control its symptoms.
The History of the Patent
Moreno Gonzalez, for several years, was developing cosmetic products based on snail secretion. With his long experience he realized that snail secretion, apart from its cosmetic properties, also has healing, regenerative, immunosuppressive and antiseptic properties. Especially, when he saw the effects of his dermaceuticals on people with various types of rosacea, he decided to use snail secretion as a rosacea therapeutic substance.
So, he decided to perform in vivo tests with pharmaceutical formulations, containing mostly snail secretion and plant extracts. He then applied these formulations to people with rosacea, in order to test their effectiveness. These trials took place alongside dermatologists' treatments, and revealed that their action on rosacea was not just soothing, but also therapeutic. The snail secretion was extremely effective mainly in the erythema and also as a rosacea symptoms soothing agent.
Snail Secretion Ingredients
According to Gonzalez and as it is stated in the patent specifications, snail secretion contains mainly the following main ingredients:
Allantoin: it stimulates skin cell proliferation, stimulates epithelialization and helps clean and remove necrotic tissue, while accelerating healthy growth of new tissue. According to the US FDA, it is categorized as safe and effective.
Glycolic Acid: widely used in dermatological treatments, mainly to reduce / fade wrinkles, stretch marks, scars, and to decrease acne.
Elastin: a protein that provides strength and elasticity to tissues, thereby contributing to the healing of regenerated tissue.
Collagen: it induces the activation and proliferation of fibroblasts. Consequently, it forces the epidermis to produce more hyaluronic acid, more collagen fibers and more elastin. As a result, the dermal support is favored.
Vitamins and Natural Antibiotics: they act against the bacteria of the epidermis, including acne vulgaris, protecting it from infections, allowing greater rate of skin regeneration and reducing inflammation.
The Patent
Finally, after his dermatological tests, Moreno Gonzalez filed his patent as a "pharmaceutical composition, consisting of snail Helix Aspersa Müller secretion (20% to 50%), chamomile extract (1% to 4%), propolis (1% to 4% %) and the required pharmaceutical excipients. This composition can be used supplementarily to any other treatment to prevent, treat or cure lesions caused by rosacea on the skin of the face or the body".
Callisto Face Rejuvenating Serum
At this point, we should add that Callisto Intensive Rejuvenation Face Serum, made mostly of snail secretion has excellent results in soothing rosacea symptoms.
Those who used the serum realized their skin dryness to disappear in a very short period. Also, the feeling of itching and burning was greatly reduced. The rough texture of their skin was restored. Redness and inflammation were also significantly reduced. Finally, as they say, the use of the Callisto face serum keeps the rosacea symptoms in a recessive state for long periods, while the outbreaks and intensity of the disease are limited.
These people, who have felt the amazing effects of Callisto face serum on their face, today are main advertisers of snail secretion's soothing and skin regenerating properties.